Area hotels offering discounted Southern Equine Expo rate will be posted in December 2019
Stall

information:
10×10 with asphalt floors
$25/night for horse stalls
$20/night for tack stalls
$20 for day stalls
Shavings:
$7.50/bag preordered
$8.00/bag bought on site
Outside shavings accepted
Stalls must have at least 2-3 bags of shavings
RV Campsite Reservations:
All sites have Water and Electricity

Dump site on premises

30 Amp hookup $40/night

50 Amp hookup $40/nigh

t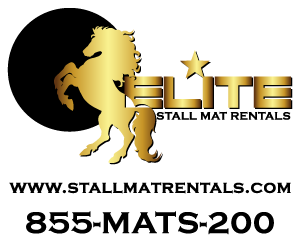 Elite Stall Mat Rentals is providing stall mats for rent. Click on the image above to rent mats. Mats will be in your stall when you arrive. With every rental, each stall will be disinfected. Mat rentals are made through Elite directly.