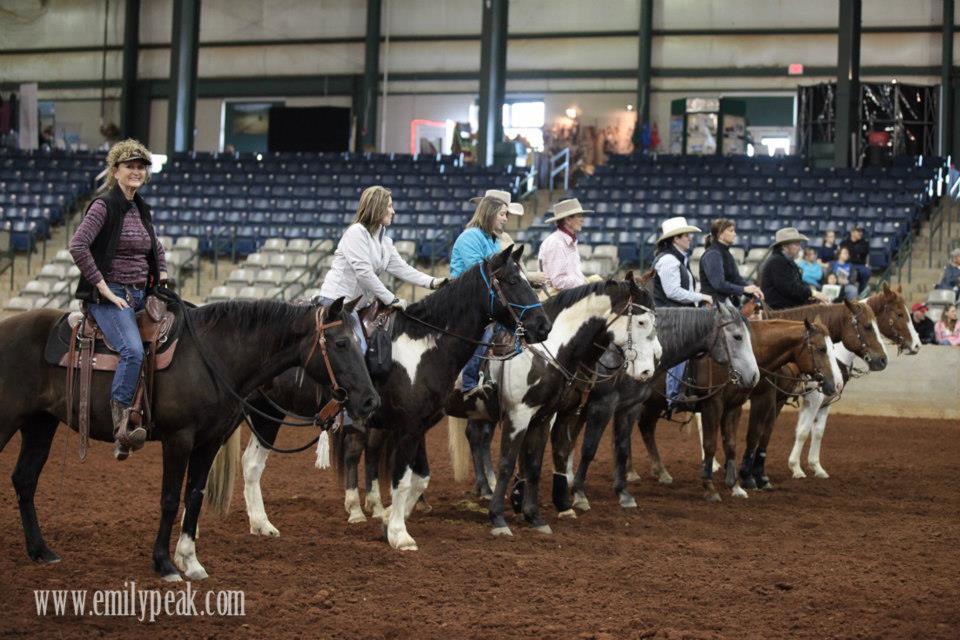 Thank you for your interest in the Southern Equine Expo.We are pleased to offer several opportunities for riders to participate in demonstrations and clinics with our clinicians.
Friday and Saturday Demonstrations/Clinics with rider spots available (there are many clinics offered during each day, not all clinicians need outside riders). We can not guarantee participation as a rider during the clinics.It is important to remember that thesesessions are not a private lesson for your benefit alone. Theclinician has a planned program of training theories and techniques to deliver to the audience.Demonstration ridersmust be willing to do as the instructor requests, unless they believe it to be harmful to them or their horse. By applying for clinic(s), the rider acknowledges their role as a Demo Rider and agrees to respectfully follow allrequests and instructions made by the clinician. Horses should be comfortable in a noisy environment. This is a symposium style event, so there will be lots of distractions, with people and horses moving about.
Sunday clinics are tailored toward the riders in the clinics. Each clinician will conduct clinics similar to their individual clinics that you might attend any weekend during the year. This is an excellent opportunity to improve your skills and become a better horseman. Clinics are limited to 5 to 10 riders.
The following clinicians are accepting outside riders: Jec Ballou, Ty Evans, Jessica Forliano, Mark Lyon, Heidi McLaughlin, Steve Meadows, Ashley Pletcher, Carli Pitts, and Richie Wingfield. To learn more about the topics and areas that these clinicians are covering, please go to the clinician and speaker page.
If you are interested riding in one of our clinics, please read the Horse Packet the requirements of the Southern Equine Expo. To download the Horse Packet, click here.
All participates riding or working around horses during the Southern Equine Expo must sign our liability waiver. Click here to download the Liability Waiver.
Fill out the form to sign up a clinic.