The Southern Equine Expo Colt Starting Challenge is NOT a race, but rather an event to demonstrate and educate on how the proper use of sound horsemanship fundamentals result in establishing the functional relationship between horse and man. The process is accelerated in this format showcasing the effectiveness of each horseman. It is the journey, not the destination that matters most. Contestants are randomly assigned an 3 year old gelding that has been halter broke, trailered and minimally handled, but never saddled. The Colt Starting Challenge will be divided into five sessions. The first three sessions will be conducted strictly in the round pen. The goal of the initial sessions is to establish a foundation to progressively build on. In the fourth session, contestants will work individually using longeing and long lines to build independence from the round pen. The obstacle challenge on Sunday afternoon is the culmination of the built foundation.
2018 Colt Starting Challenge Contestants
Stephen Graycheck
Finalist 2017 Colt Starting USA
1st Place Hawkinsville GA
1st Place Hoosier Horse Fair
1st Place Okeechobee, FL
2nd Place Western Heritage Expo, TX
Cliff Schadt, Jr,
2014 Mustang Makeover
1st Place Okeechobee FL
1st Place Flying A Competition
2nd Place Flying A Competition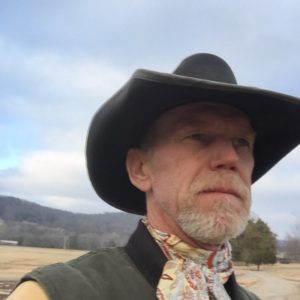 Perry Neal
2017 Southern Equine Expo Judge
1st Place Rockin Dollar Arena
32 year colt starting experience
TheSouthern Equine Expo welcomes Lost Creek Cattle Company as the Official Colt Starting Challenge sponsor for 2018. Lost Creek Cattle Company is the equine portion of Kinslow Farms, owned by Dr. and Mrs. Phillip Kinslow, DVM. Approximately 100 Quarter Horses share 1,000 acres in the Tennessee hills with a commercial cow herd, backgrounding operation and feed lot.
In 2017, Lost Creek Cattle Company furnished the horses for the Colt Starting Challenge. "We were impressed with the condition and the quality of the horses Dr. Kinslow and ranch manager, Charlie Ramsey brought to the Expo", stated Patrick Kayser, Southern Equine Expo CEO. Lost Creek will supply the 3 year old geldings for the 2018 challenge.
The horses have a ton of color, good bone, great minds, and come from using bloodlines. The goal of Lost Creek Cattle Company is the production of high quality ranch type working horses. Our foundation began with the grand ole bloodlines that were proven for generations such as Blue Valentine, High Rolling Roany, Pete Oswald and King Fritz. Current bloodlines being infused into the herd include Playgun, Paddy's Irish Whiskey, and Josephs Gold. Great conformation and a polite disposition are demanded; while we prefer the roan colors.
Through Dr. Kinslow and the Lost Creek Cattle Company's support, the Colt Starting Challenge remains a central attraction at the Southern Equine Expo.