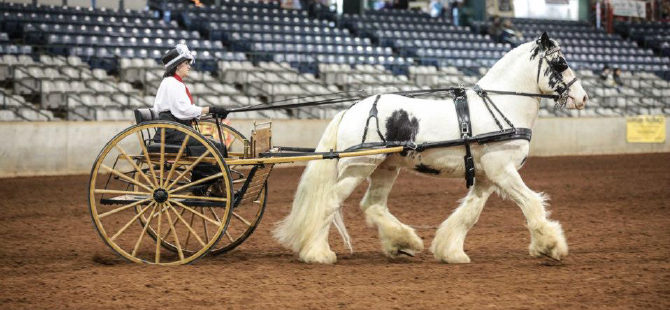 The Southern Equine Expo is returning to the Tennessee Miller Coliseum in Murfreesboro, Tennessee February 23-25, 2018. The Southern Equine Expo will provide a wide scope of activities to horse enthusiasts from all different backgrounds and interests each day of the expo. During the event, attendees will enjoy clinics presented by nationally known horsemen, educational seminars, interactive demonstrations, as well as an opportunity to shop a wide variety of vendor booths.
Keeping in line with our two main objectives, to promote the horse industry as a whole and to provide an educational portal for horse enthusiast, we invite all breed associations, special interests and disciplines to showcase their horses and events. Throughout Tennessee's rich history, horses have played a vital role in the state's past. The Southern Equine Expo provides an excellent outreach opportunity for all horse groups to attract new members, reconnect with old friends and build new alliances.
In an effort to promote each breed and/or riding discipline association, the Southern Equine Expo is offering affordable vendor space to non-profit associations that meet the criteria below. For maximum exposure, we encourage current or major event champions to represent your association during the Expo. Horses and riders will be introduced along with description of your association will be presented throughout the expo We hope that you will join us in 2018.
If you are interested in being a part of Southern Equine Expo 2018, please email EquineExpo@comcast.net